TKU Activators will join the THANKU Community to gather registrants and solicit the participating companies to expand and promote the activities of the THANKU community. Users can subscribe as TKU Activators to support the achievement of THANKU's goals by registering for a fee and paying a monthly subscription fee.By subscribing, users will receive extra TKU Points on their wallets based on the plan selected that can be used to send more points to others.
Both individual users and business users can subscribe to the TKU Activators plan.
1:To subscribe as TKU Activators, click the TKU Activators menu on the Settings Page.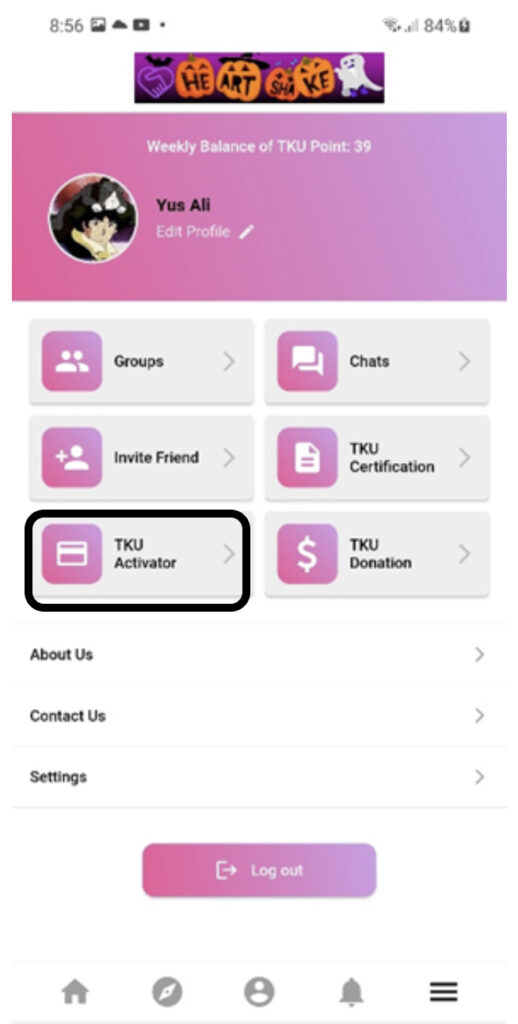 2:Choose the desired subscription plan. There are 4 plan options as below
250 Yen /1 month/ 30 TKU Points
480 Yen /2 months/ 60 TKU Points
980 Yen / 3 months/200 TKU Points
4900 Yen/ 12 months/ 1000 TKU Points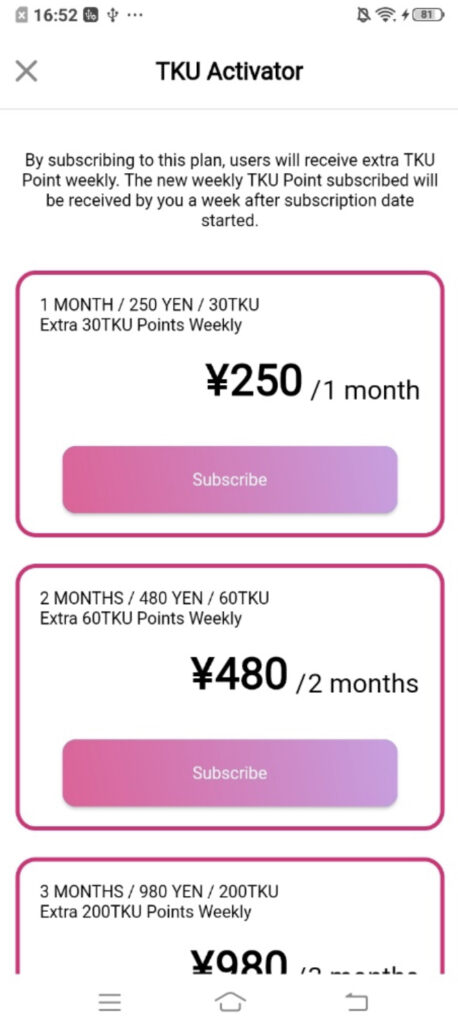 3:After choosing the desired plan, user clicks Subscribe and proceeds to the Payment Page.
4:User fills in the credit card information and clicks Subcsribe after confirming the input details.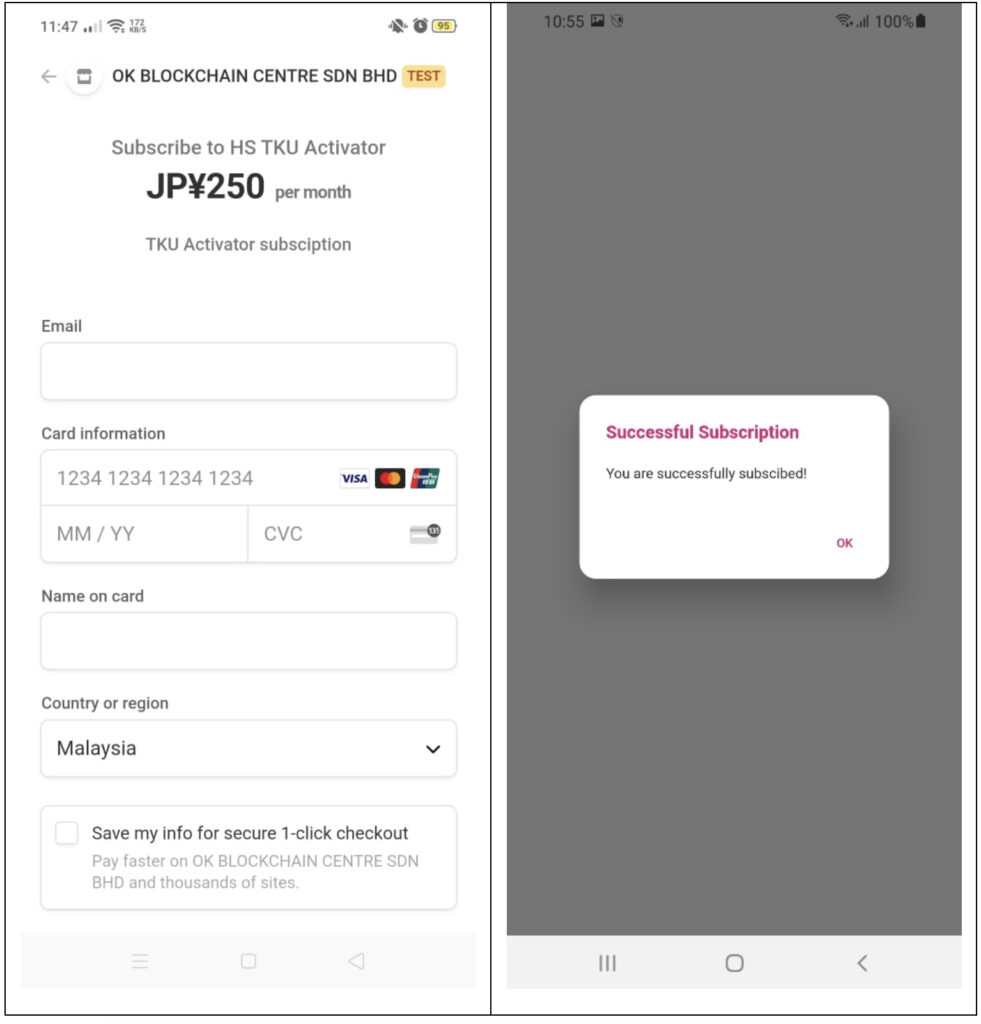 5:Please wait a moment until the subscription process is completed.
6:Pop-up messaging showing Successful Subscription will be displayed.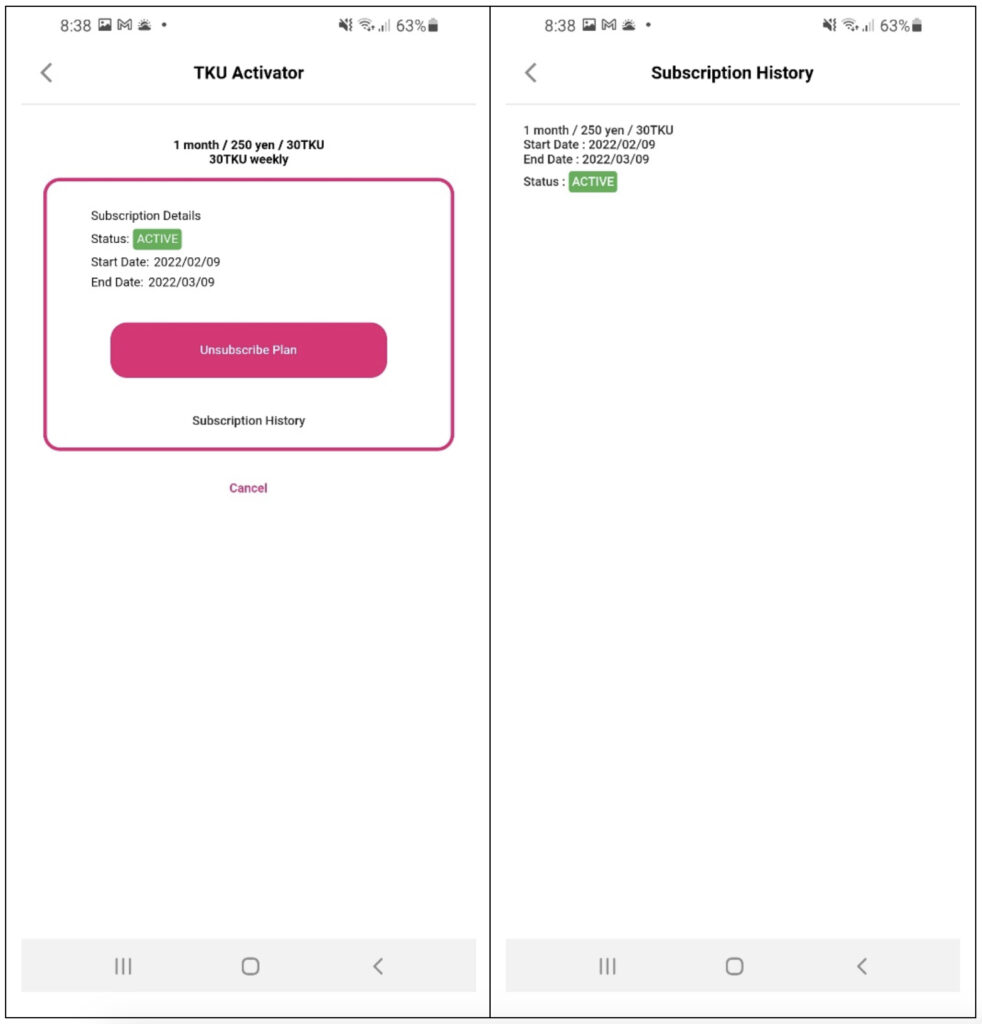 7:Users can view their current subscribed TKU Activator Plan status and the subscription history.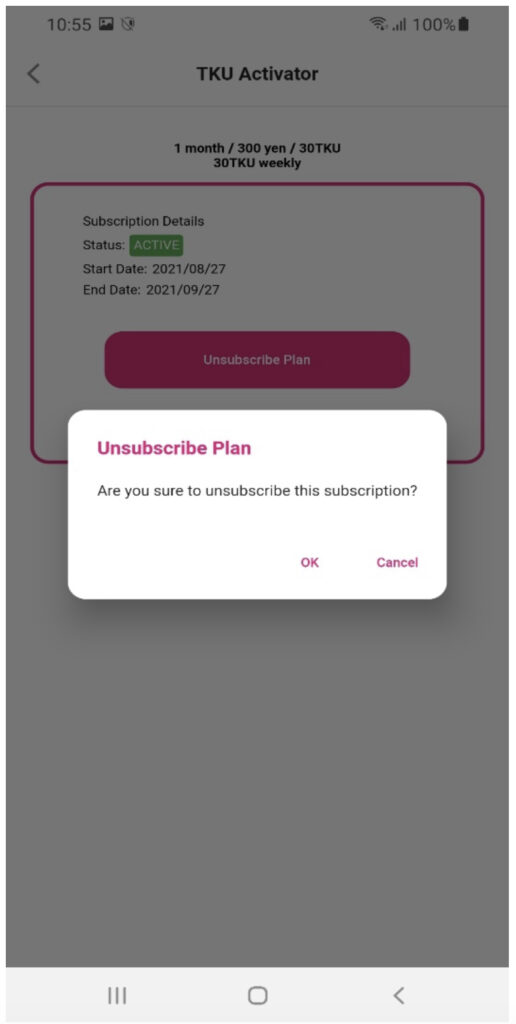 8:Users can click the Unsubscribe Plan menu if the users want to unsubscribe their TKU Activator subscription plans.
---
HEART SHSKER will continue to operate every day with the sincere hope that by sending and giving thanks to users using this app, their hearts will be richer and their lives will be closer to happiness.
We would like to express our sincere gratitude to those who are considering using it, users, and those who are involved in the project.
May all good things happen to you like an avalanche!
Thank you.
If you want to send "thank you" to someone or invite someone to "Gratitude Network", please click here > Send "Thanks" to someone
---