You may say that "Gratitude" is a sensory thing that you do with your heart, and stylization of it is presumptuous! Please forgive me for that opinion. And now I remember that when everybody was saying "just drinking tea, right?" of tea party, Rikyu who is a pioneer of the tea ceremony has decided on a fixed form and named "Sado" to the tea party. Then a tea party was becoming to be deeper and richer as to be the tea ceremony. So, at HEART SHAKER, we will decide on a standard format for sending Gratitude as "Appreciative Form" and share it with everyone.
HEART SHAKER's thoughts on the Appreciative Form.
The basic element of "Appreciative Form" is four parts with"WHOM(TO)", "WHAT", "HOW", and "FEEL".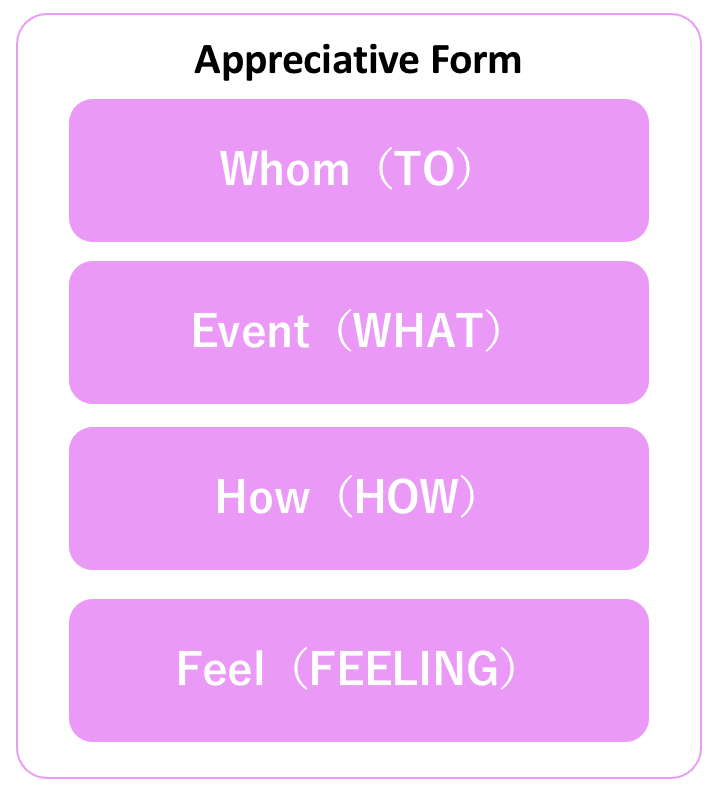 HEART SHAKER App is designed according to this Appreciation Form.
"Whom (TO)" section has categories of (Family, Partner, Own Self, Friends, Colleagues, Acquaintance, Remarkable People, Other People, Organization, Company, Things, Matter, Nature, Etc.).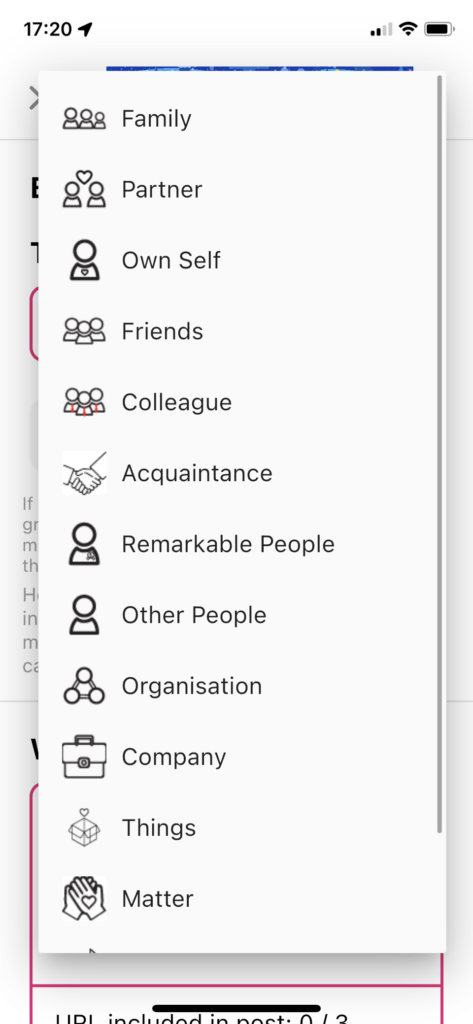 "WHAT" section describes the situation, matter or thing to which you want to give thanks to. Attach the URL, photo, and materials of the website to the reference area.
"HOW" expresses gratitude by selecting words, about 200 different cards, and free images. Here, too, we will attach the URL of the website, photos, and materials to the reference area. And you can give "appreciation points" (TKU points) . Users are given 39 points per week, but thoes are not activated. When they are given to someone, they are activated as "TKU points" by receiving.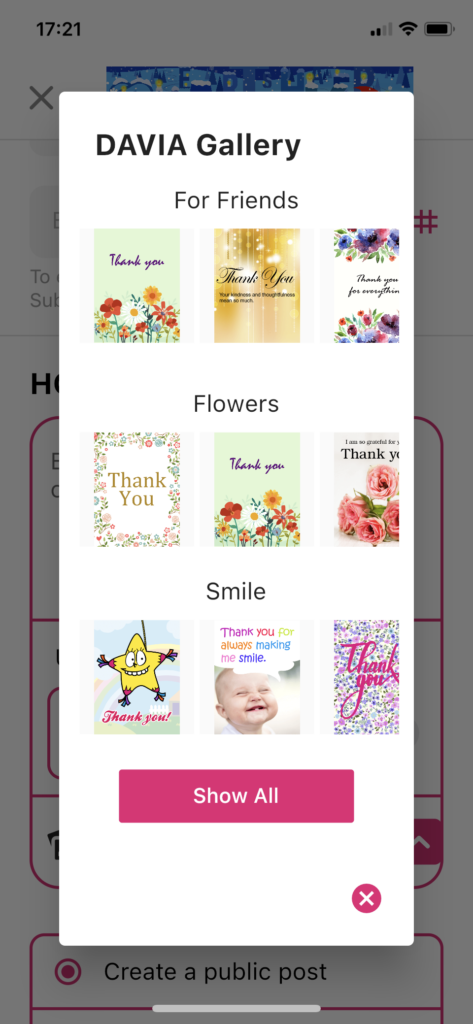 Then, set the scope of disclosure from "Public", "Publish only to recipients", and "Publish (selectively) to the group".
"FEELING" section express your feeling when you are grateful from (Neutral, Relief, Warm, Cool, Exciting, Lovely, Happy).